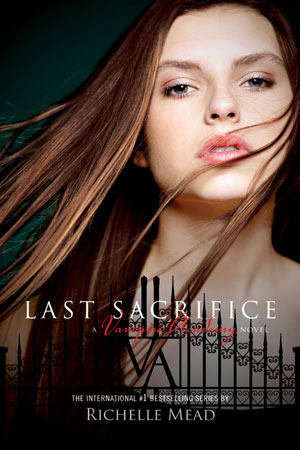 Last Sacrifice
(Vampire Academy #6)
Author:
Richelle Mead
Release Date: December 7, 2010
Publisher: Razorbill
Source: Personal Copy
Review by: Jenn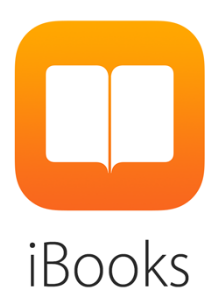 It all comes down to now.

Murder. Love. Jealousy. And the ultimate sacrifice.

The Queen is dead and the Moroi world will never be the same. Now, with Rose awaiting wrongful execution and Lissa in a deadly struggle for the royal throne, the girls find themselves forced to rely upon enemies and to question those they thought they could trust...

But what if true freedom means sacrificing the most important thing of all?

Each other.
5 stars out of 5 stars
After reading this series in such a short amount of time, I wasn't fully prepared for the last book. I have become so attached to Rose, Lissa, Dimitri, Adrian, Christian, and everyone else and I wasn't ready to say goodbye to them. I also wasn't fully ready to deal with the outcome of
Spirit Bound
and what it would mean for Rose. I went into
Last Sacrifice
scared, apprehensive, excited, sad, and a host of other emotions.
Last Sacrifice
picks off right where
Spirit Bound
left us and we're dealing with a confused Rose. She has no idea what is happening but we quickly learns that her friends concocted a crazy plan to her. In fact, their plan is straight out of a Rosemarie Hathaway's schemes' book. From then on, the books just takes us on a crazy ride that neither the reader or Rose knows what is going to happen.
This book was non-stop action from beginning to end. It was full of questions and not a lot of answers. In fact, the answers to questions came at such smaller pace compared to all the questions that piled up on Rose and Dimitri. The crazy ideas that Rose came up with and the chances she took, just further cemented how much Rose cares about Lissa and is willing to put herself on the line for her.
Last Sacrifice
's ending was everything I was hoping that Rose would get. After a whirlwind 5 books, Rose deserves something good for herself. All the characters do. Richelle Mead outdid herself with this book and I am completely at her mercy. This series will always remain one of my favorite and have one of my favorite heroine ever. It will hold a very special spot in my life. So if you haven't already read this series, I seriously beg you to just give it a chance. You will not regret it.