Believe (Brightside #3)
Author:
Katie Delahanty
Release Date: October 24, 2016
Publisher: Entangled Embrace
Format: eBook
Source: Entangled Embrace
Review by: Nahomi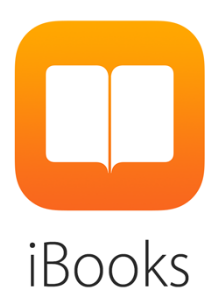 My name is Amanda Conrad and I. Am. A doctor.

When my cousin Liv whisked me away to South Africa to be maid of honor in her super-secret celebrity wedding, I was about to begin a five-year residency at NYU and was on my way to becoming a plastic surgeon. My plans definitely did not include a rock-star best man sweeping me off my feet.

But what happened in South Africa needed to stay there—he'd return to his touring and I'd start my residency, with our fond memories of a whirlwind, fairy-tale week. But now nothing feels right—I'm questioning my once solid plans, and I can't stop thinking about him. Our lives are so different… Am I ready to risk everything I've worked for since I was thirteen—and put my heart on the line? To dream bigger than I ever thought possible? To believe I can have it all? That's the thing about growing up...sometimes you have to be brave enough to redefine happily ever after.
5 stars out of 5 stars
*I received an eARC of this title from the publisher in exchange for an honest review. However, it did not influence this review in any way.*

Believe is a heart warming romance that will leave you wanting more! Amanda aka Boots and Mark have an intense chemistry together. I just couldn't get enough of those two when they were together. It was wonderful catching up with Liv, Berkley and some of the other characters from In Bloom!

The African adventure was so much fun to read! Just a little lep just a little lep… When you read the story you'll see what I mean. The story alternated between spurts of high action and times of less activity. I felt so frustrated with Boots and Mark at times because they can both be so stubborn!

Mark is a sweetheart but is a little closed off. Boots is extremely closed off but I enjoyed seeing her develop and find her own way! Believe has everything that I love in a romance novel!!