Bridesmaid Blues (Wedding Favors #1)
Author:
Boone Brux
Release Date: June 30, 2015
Publisher:
Entangled Lovestruck
Format: ebook
Source: Personal Copy
Review by: Jenn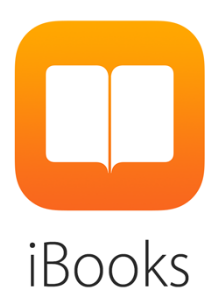 A wedding. An ex. And a secret.

Maid-of-Honor Dani Brown can handle anything that comes her way when it comes to her best friend's wedding. That is, until the bride asks for a huge favor-Dani needs to distract the best man, who happens to be Dani's ex. The ex she has fantasized dismembering for a year now. The ex she'll have to suck it up and play nice with if this wedding is to go off without a hitch.

Businessman Jamie Kingsland is back in Seattle for a wedding. There's just one problem – the maid of honor wants him dead. Except she doesn't. Even though he knows he broke her heart last year when things got too serious and he panicked and left, she's being way too nice about it now. And it scares him.

Something is up with his favorite bridesmaid, and he's determined to find out what…
2.5 stars out of 5 stars
When I first picked this book, I read the first chapter before clicking buy for .99 cents. The first chapter hooked me on Dani and Jamie's story because she seemed to be very level headed and he wasn't this overly cocky and arrogant guy. I wanted to get more of these two and see where their story took them. However, what quickly started off as a strong beginning, I quickly started skimming over some of the characters actions.
After breaking up and not speaking for a year, Dani and Jamie are reunited for their friends' wedding. They start hanging out together at the request of the bride, Dani's best friend, for a reason I find a little weird. So once they start hanging out, I really liked their chemistry. Again, Dani was this logical and level headed girl and Jamie was a nice, hot guy. However, once they started a friends-with-benefits/fling type of thing, I honestly didn't see her reasoning of how she could keep her heart out of the situation. It didn't seem like something she would act upon considering what we've learn from her. Especially the way she acted after the night, how open up for anything she was. It didn't ring true to her character.
Also, while I enjoy being in Jamie's head, I couldn't for the life of me understand why he just allowed his parents to treat him the way they do. Or allowed them to control his life to such an extreme. He seems to be pretty put together and smart so I wouldn't have expected that from him. But considering why he breaks up with Dani, I guess it makes sense why he allows the controlling parents.
Towards the end, we learn of a secret that really bothered me with how quickly Dani managed to forgive. It was done with "good" intentions but I really don't like how this character behaved. It felt like such a condescending move because they did it because they knew what a good nudge it would be for Dani but didn't think she could do it on her own or without any meddling.
All in all, I enjoyed the book but the way the characters acted in the middle and the end, it didn't ring true to the characters we meet in the beginning. The ending all felt a little contrived and a little unbelievable just because of Jamie's actions. I know I'm probably being picky but it just things that really bothered me and would have been otherwise enjoyable had they not happened.