The Trouble with Mistletoe
(Heartbreaker Bay #2)
Author:
Jill Shalvis
Release Date: September 27, 2016
Publisher: Avon Books
Format: eARC
Source:
Sullivan and Partners, LLC
Review by: Jenn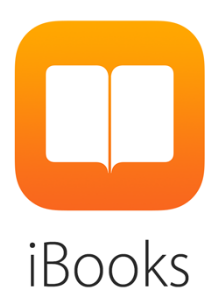 If she has her way…

Willa Davis is wrangling puppies when Keane Winters stalks into her pet shop with frustration in his chocolate-brown eyes and a pink bedazzled cat carrier in his hand. He needs a kitty sitter, stat. But the last thing Willa needs is to rescue a guy who doesn't even remember her… …He'll get nothing but coal in his stocking.

Saddled with his great-aunt's Feline from Hell, Keane is desperate to leave her in someone else's capable hands. But in spite of the fact that he's sure he's never seen the drop-dead gorgeous pet shop owner before, she seems to be mad at him…

Unless he tempers "naughty" with a special kind of nice…

Willa can't deny that Keane's changed since high school: he's less arrogant, for one thing—but he doesn't even remember her. How can she trust him not to break her heart again? It's time to throw a coin in the fountain, make a Christmas wish–and let the mistletoe do its work…
4 stars out of 5 stars
*I received an eARC of this title from the publicist, however, my review is not influenced in any way by it.*
Jill has got me hooked with her newest book,
The Trouble with Mistletoe
. I fell for Willa within the first few pages with her sense of humor and the way she is with the animals and with her employee, Rory. Within the first few pages, I saw how good of a boss she is. When we meet Keane, he's carrying a bedazzled pink carrier and I was a goner. It was hilarious that his big, strong, alpha male was being dominated by a cat and needed help. These are the things that make Jill one of the best contemporary romance author. She takes these hot men and makes them even hotter by putting a cute and vulnerable cat/dog/baby in their hands. With Keane, he comes into Willa's shop for help with his aunt's cat and he is unaware that he shares history with Willa and that hurts her even more. However, their sexual attraction to each other cannot be ignored and neither can the fact that they certainly have their banter down pat. And since Willa has some very nosy friends, they won't let her ignore it either.
I loved seeing these two grow closer and closer and how they started making an impact on each other. Willa is hilarious and always keeps Keane on his toes. And I love how easy Keane just goes along with Willa's friends and their shenanigans. Also, their sexual chemistry is off the charts so when they finally got together, I was more than ready for it. And it was HOT!
I thought Willa and Keane's friendship/relationship was realistically done up to a point. Right from the beginning, we know Willa has sworn off men because she's been burned before and when she goes into a relationship she goes all in. With Keane, we know he has a hard time expressing himself because his family has never been one to show emotions. So I didn't understand why Willa kept saying he wasn't up to commitment and that she was. Her big epiphany of realizing that it was the other way around was a bit "are you being serious?" moment for me.
Also, Willa's friend were a bit too nosy. When they interrupted Keane and Willa during a big conversation just because they weren't aware of the topic was a little annoying. I know they mean well but at that point, it was like seriously, mind your business. You'll get all the deets later.
All in all, I really enjoyed
The Trouble with Mistletoe
. Jill has me waiting on Elle and Archer's book and wanting to go back and read Pru and Finn's story.