Rookie Move
(The Brooklyn Bruisers #1)
Author:
Sarina Bowen
Release Date: September 6, 2016
Publisher: Berkley
Format: Mass Market Paperback
Source: Berkley
Review by: Jenn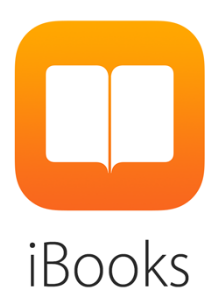 In high school they were the perfect couple—until the day Georgia left Leo in the cold...

Hockey player Leo Trevi has spent the last six years trying to do two things: get over the girl who broke his heart, and succeed in the NHL. But on the first day he's called up to the newly franchised Brooklyn Bruisers, Leo gets checked on both sides, first by the team's coach—who has a long simmering grudge, and then by the Bruisers' sexy, icy publicist—his former girlfriend Georgia Worthington.

Saying goodbye to Leo was one of the hardest things Georgia ever had to do—and saying hello again isn't much easier. Georgia is determined to keep their relationship strictly professional, but when a press conference microphone catches Leo declaring his feelings for her, things get really personal, really fast....
4 stars out of 5 stars
*I received an early copy of this title from the publisher, however, my review is not influenced by it in any way.*
When I first read the synopsis of
Rookie Move
, it captured my attention and I had to get my hands on this book ASAP. So when Berkley sent it to me, I managed to read it in two days. As my first Sarina Bowen's book, I am definitely interesting in following how the rest of the series goes and maybe check out her previous novels as well.
Georgia and Leo were interesting in getting to know. I really liked Georgia's character and how strong and determine she is. She's been through a lot but I like how she isn't closed off to life. Yes, she is in a love rut but she has friends, a job she love, and a dad who is slightly closer than she would like. Most New Adult books have main characters go through something extremely traumatic and most have buried their head in the sand and not deal with the emotional trauma. However, Georgia dealt with her issues and has fought to get back some semblance of control of life and I love how well done it was portrayed.
And I couldn't help but love Leo. He is so sweet and patient, both with his job and when it comes to Georgia. I really couldn't find a flaw that bothered me about him. Even his interactions with the other team members, you could see how he was trying to be respectful to everyone but still hold his ground. Sarina could have written him off as the cocky new player who thinks he deserves to be front and center and cause a lot of conflict but Leo is not that guy and I love that even more.
The plot follows along at a steady pace and it was so quick and easy to get through. Sarina manage to make 360+ pages go by so fast that I simply couldn't put the book down for any long period of time. The sexy times in the book were certainly hot so I can't complain on that front.
I read the first chapter for the next book,
Hard Hitter,
and I'm can't wait for it be released. I'm already hooked on it! So this new series is definitely one that needs to everyone's list because Sarina did not disappoint me in hooking me in with her storytelling.