Succubus on Top (Georgina Kincaid #2)
Author:
Richelle Mead
Release Date: January 1, 2008
Publisher: Kensington
Format: ebook
Source: Personal Copy
Review by: Jenn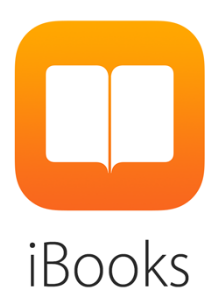 Georgina Kincaid's job sucks. Literally.

Love hurts, and no one knows it better than Georgina Kincaid. If she so much as kisses her new boyfriend, she'll drain his life force. Georgina is a succubus—a demon who draws her power from other men's pleasure. Admittedly, the shapeshifting and immortality perks are terrific, and yes, Georgina did choose to join the ranks of hell centuries ago. But it seems completely unfair that a she-demon whose purpose is seduction can't get hot and heavy with the one mortal who knows and accepts her for who she is.

It's not just her personal life that's in chaos. Doug, Georgina's co-worker at a local bookstore, has been exhibiting bizarre behavior, and Georgina suspects that something far more demonic than double espressos is at work. She could use help finding out, but Bastien, an irresistibly charming incubus and her best immortal friend, is preoccupied in the suburbs with corrupting an ultra-conservative talk radio star—and giving Georgina some highly distracting come-hither vibes. Georgina is going to have to work solo on this one—and fast because soon, Doug's life won't be the only one on the line…
3 stars out of 5 stars
I liked Succubus on Top but not as much as Succubus Blues. It felt a little long and drawn out. I wouldn't have minded if certain parts were cut.
I found the way Georgina and Seth tried to create intimacy so sweet and perfect for them. Seth is just the sweetest with the way he tries to make up for the lack of sex easier on Georgina. Which is why when she does something that betrays him, I was upset at her and how she just kind got away with it. Seth is much too good for her, sometimes.
All the moments with her friends and the Mortensens are my favorite. I love Georgina's relationship and interactions with everyone.
I wasn't really in love with this book so I'm not rushing to pick up the next book. However, I do love the way Richelle's writes so I will continue with the series, eventually.