Unforgivable
(Tracers #3)
Author:
Laura Griffin
Release Date: November 30, 2010
Publisher: Pocket Books
Format: Mass Market Paperback
Source: Personal Copy
Review by: Jenn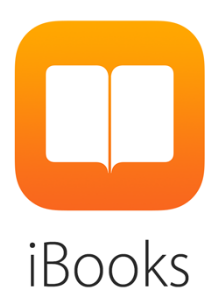 TRACING KILLERS IS MIA VOSS'S BUSINESS.
AND HER WORK JUST GOT PERSONAL.

At first, Mia Voss thinks it's just bad luck when her already lousy day ends with a carjacking. But what seems like a random incident is followed by another sinister episode. A DNA expert, Mia has made it her mission to put away vicious criminals. Suddenly, she's become the target of one. And the only way to protect the people she loves most is to deliberately destroy her reputation and risk letting a killer walk free.

Once, Mia trusted Detective Ric Santos. That was before Ric let his turbulent past ruin his chances with Mia, the sexiest, most intriguing woman he's ever met. But he can tell when she's lying—and when she's scared. The key to catching a sadistic madman lies within a long-buried cold case that has haunted Mia for years. Only she can uncover the truth, but first, Ric will have to get her to entrust him with her secrets . . . and her life.

3.5 stars out of 5 stars
Unforgivable captured my attention from the first page. Having met both Mia Voss and Ric Santos in the previous novels, I was excited in getting to know these two characters. In the previous books, we get the feel that there is something brewing between the two and so I was a little surprised to see that nothing really ended up happening. However, after reading the previous books in the series, I knew that Griffin would somehow rectify this.

The story follows Mia as she becomes of a victim of a carjacking, which in turns deadly and is part of bigger problems for Mia and her life. Ric becomes involves when he's assigned to her case and he battling a lot of emotions attraction towards Mia but also the reluctance to act it. The suspense aspect of the book had me turning pages at lightning speed because I was hooked and curious at who would want to hurt and kill Mia. I found it so interesting and worrisome at how Mia was being asked to destroy evidence and in turn how quickly it can kill her reputation and career.

The romance part of the story irritated me a bit, to be honest. There were some instances where Mia made some questionable choices, choices that in turn put her in danger and made me question her intelligence. Also, Ric is constantly manhandling her, expecting her to answer/do everything/anything he asked only to leave her with no look back, and he continually flipped his mood and emotions on how acted and felt towards her. So I definitely had trouble liking Ric and in liking how their relationship progressed. I would have been happier if Ric would have owned up to his reasons and told Mia why he was such a commitment-phobe at an earlier time instead of just brushing her off. It would have made him a better person and made things clearer with Mia.

Overall, I was happy with how the story progressed. The suspense part of the series is always my favorite parts of the book and that's because Griffin just knows how to suck in her readers into the story. I would have preferred a little bit more of an epilogue of some sort but I know I'll see these characters in some form in the next book of the series. I can't for more of these books!