This Adventure Ends
Author:
Emma Mills
Release Date: October 4, 2016
Publisher:
Henry Holt and Co. (BYR)
Format: eARC
Source: NetGalley
Review by: Jenn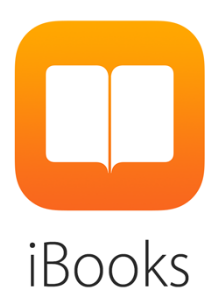 Sloane isn't expecting to fall in with a group of friends when she moves from New York to Florida—especially not a group of friends so intense, so in love, so all-consuming. Yet that's exactly what happens.

Sloane becomes closest to Vera, a social-media star who lights up any room, and Gabe, Vera's twin brother and the most serious person Sloane's ever met. When a beloved painting by the twins' late mother goes missing, Sloane takes on the responsibility of tracking it down, a journey that takes her across state lines—and ever deeper into the twins' lives.

Filled with intense and important friendships, a wonderful warts-and-all family, shiveringly good romantic developments, and sharp, witty dialogue, this story is about finding the people you never knew you needed.
5 stars out of 5 stars
*I received an eARC of this title in exchange for an honest review.*
I LOVED this book. I loved the relationships that Emma Mills explored, the witty banter, the drama, the characters themselves, EVERYTHING. I thoroughly enjoyed Emma Mills'
First & Then
but this book made her an author to look for. I need to see more people talking about this book!
Sloane is super sarcastic, always has a smart retort in hand, loyal to a fault and I loved being in her head. I love her relationship with her family but more specifically with her father. I love how they seem to share this special bond and shared interests with the other and how easily she can depend on him.
The secondary characters! I love each and every one of them. Vera, Gabe, and Remy were some of the most interesting and awesome friends and I actually wanted more story time from them. I love their relationship with each other and how loyal they are to one another and to Sloane.
The actual story has this sort of slow, quiet feel to it but I think it works so well for Sloane and the characters. Since it kind of slow and tentative, the love story developed just like that as well. However, what I also loved about this book, it's that it is not just a love story, it's a story about friendships and family and how far you're willing to go for them.
I can't wait to see what Emma Mills writes next because I have definitely become a fan of hers. I am going to go around recommending her books to everyone I know because, gosh, they're just so good! Go pick up This Adventure Ends already!