Have a favorite book? Series? One that you've just read or are currently reading? Favorite Friday is a weekly meme hosted by
Books and Swoons
where we spotlight some of our Favorite Reads. Everyone is welcome to join. Just enter your information on the linky or leave us a comment!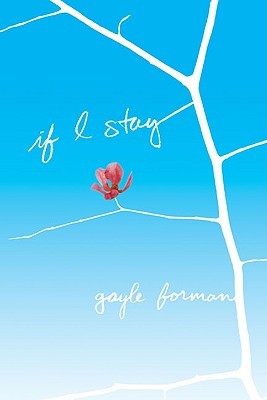 On a day that started like any other… Mia had everything: a loving family, a gorgeous, adoring boyfriend, and a bright future full of music and full of choices. Then, in an instant, almost all of that is taken from her. Caught between life and death, between a happy past and an unknowable future, Mia spends one critical day contemplating the one decision she has left—the most important decision she'll ever make.

Simultaneously tragic and hopeful, this is a romantic, riveting and ultimately uplifting story about memory, music, living, dying, loving.
If I Stay
was one of the first books I read when I started reading again so it will always have a soft spot in heart. However, it became one of the books whose authors became auto-buy for me. I became enamored with Gayle's writing and
If I Stay
was the start of the love affair.
About the author:
My name is Gayle Forman and I love to write young-adult novels. Because I do. So thank you for reading them. Because without you, it'd just be me. And the voices in my head.

Gayle Forman is an award-winning author and journalist whose articles have appeared in such publications as Jane, Seventeen, Glamour, Elle, and The New York Times Magazine, to name just a few. She lives in New York City with her husband and daughter.
I hope you can join us in sharing and talking about some of your favorite reads. Book talk always make me happy.
What are one of your favorite reads?