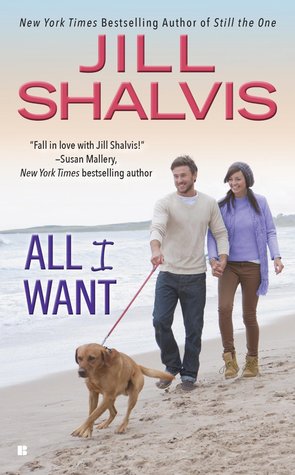 All I Want
(Animal Magnetism #7)
Author:
Jill Shalvis
Release Date: October 6, 2015
Publisher: Berkley Trade
Source: Berkley
Review by: Jenn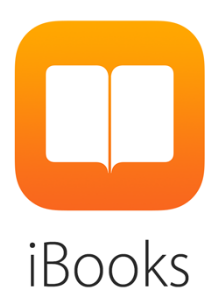 Pilot-for-hire Zoe Stone is happy to call Sunshine, Idaho, her home base. But her quiet life is thrown for a loop when her brother's friend Parker comes to stay with her for a week. The U.S. Fish and Wildlife special agent is a handsome flirt with a gift for getting under her skin. And the situation only escalates when Parker hires her to fly him around the area while he collects evidence on a suspected smuggler.

Now she has to live and work with the guy. But when they're in the air, she sees another side of him. He's driven, focused, and sharp. And while he enjoys giving commentary on her blind dates, she quickly realizes with a shock that it's Parker who gets her engines going…
4 stars out of 5 stars
*I received an early copy of this book from the publisher, however, that does not influence this review in any way.*
Jill Shalvis has a new reader in me. I was laughing, cackling even, and enjoying every word that she wrote in
All I Want
. It was sun a good read and I wanted more of Zoe, Parker, and of Oreo. Oreo was my favorite character of the book. Zoe's silly dog stole the show and I'm not sure how Jill Shalvis managed to do that. I can see why many consider her the queen of contemporary romance.
Zoe and Parker have some insane chemistry and I loved getting to know them. Zoe's "I got this" attitude was so fun to read against Parker's willingness in letting her handle business. He let her take care of what she needed but he was there to take over when she was in over her head, let it be with house renovations or with fixing her love life. Shalvis' managed to write such a sexy chemistry between these two characters and I loved every moment of it. I especially loved these lines:
"Don't play hard to get now," she whispered, and he laughed.
"Zoe," he said in that early-morning sexy guy voice, "with you, I'm never hard to get. I'm just hard."
~B&S~
"Maybe we should keep some distance until you go. A foot seems about right."
He rubbed the scruff on his jaw, clearly working up a smile, trying to match her tone. "You think a foot of space is enough?"
She smiled. "I think anything over about nine inches should do it."
Like I mention earlier, one my favorite characters in the book is Zoe's Bernese dog, Oreo. I love that he has such a big role and his antics were always the best parts of the books.
All I Want
was such a quick and fun read and I definitely recommend it to other romance readers. It may have tropes we're used to but Shalvis' does it in a what feels like in a new and fresh way. Go read this, Swooners!