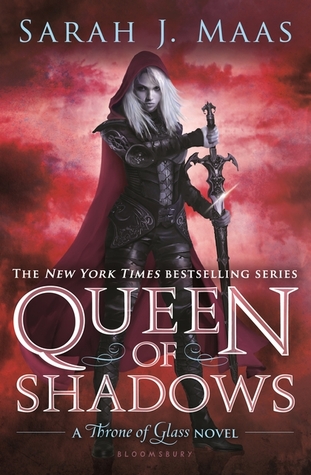 Queen of Shadows
(Throne of Glass #4)
Author:
Sarah J. Maas
Release Date: September 1, 2015
Publisher:
Bloomsbury USA Childrens
Source: Personal Copy
Review by: Jenn and Nahomi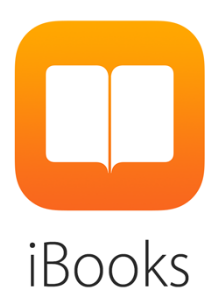 Her destiny awaits. But first, vengeance…

Everyone Celaena Sardothien loves has been taken from her. But she's at last returned to the empire—for vengeance, to rescue her once-glorious kingdom, and to confront the shadows of her past…
,
She will fight for her cousin, a warrior prepared to die for her to regain her throne. She will fight for her friend, a young man trapped in an unspeakable prison. And she will fight for her people, enslaved to a brutal king and awaiting their lost queen's triumphant return.

Celaena's epic journey has captured the hearts and imaginations of millions across the globe. This fourth volume will hold readers rapt as Celaena's story builds to a passionate, agonizing crescendo that might just shatter her world.
Jenn's rating: 5 stars out of 5 stars
Nahomi's rating: 5 stars out of 5 stars
Our Overall Rating: 5 stars out of 5 stars
Jenn:
Queen of Shadows
was everything I was expecting in a Sarah J Maas' book. It was filled with a vivid world, some amazing and complex characters, and writing that captures a reader's attention and doesn't let go until the last page. It a book that left me satisfied as well as drained with how the story unraveled. This book was perfection.
By the end of
Heir of Fire
, Celaena's has embraced her true identity and destiny. She knows she needs to return to Rifthold and face her past. When she returns to Rifthold in
Queen of Shadows
, Chaol has news to share with her and with it, set a crazy and risky plan in motion. What follows is Celaena/Aelin's usual badassery of taking charge of whatever situation.
Throughout the entirety of this book, I was one big ball of emotions. One page I was shaking my head at whatever Aelin had concocted, the next I was almost in tears and in fear for Dorian, then the following page I was worried about what Manon was getting herself into. The story telling in this series just amaze me with every book. The plot, the characters, their stories, they're so fascinating and mind blowing. Sarah manages to keep me surprised with how the plot plays out but every now and then, I learn something that had already been hinted at in a previous book. How Maas manage to keep all the plot points so intricately woven between each book, I'll never know. However, I love reading something and then seeing it come up later on and see how it comes into play in the bigger story arc.
This series hold some of my favorite characters and what I love about each and every one of them is how much growth and development they have all gone through. We meet Celaena in
Throne of Glass
and I found her to be selfish and scary but a badass. In
Queen of Shadows
, Aelin is still all those things but we've seen her grow up, be vulnerable, and learned her history. The same with Dorian, Chaol, Rowan, Manon, and Aedion. We are reintroduced to Lysandra and meet new characters like Nesryn and Elide. Each characters, we learn of their motivations and their secrets (some of them at least). Maas does character development so unbelievably well and in turn makes the reader all the more invested into the story.
Queen of Shadows
was well worth stalking my mailman as well as ignoring the outside world while I read all 656 pages of its glory. Sarah J. Maas is queen and I will patiently await book five to be release.
Nahomi:
Let me begin by saying that
Queen of Shadows
spoke to me on so many different levels. The writing is superb and the plotting is unreal. I was speechless because Sarah J. Maas is a master of intricately weaving even the most minute detail into the storyline. I was completely immersed in this world and totally invested in all of the characters lives. By far this is definitely my favorite book of the series and overall one of my favorite books in general.
Ninety percent of the book is highlighted on my Kindle app because I love all of it! I don't want to get into details, but I will say that
Queen of Shadows
is incredibly fast paced. During certain parts of the story I was literally holding my breath because it was so suspenseful! Sarah J. Maas isn't afraid to put her characters through hell. This in turn creates an honest portrayal of pain, angst, perseverance, and hope that is inspiring. I experienced the full range of emotions as I read the book and feel I came out the other side changed. I absolutely adore this book, series and its characters. I can't wait to see what Sarah J. Maas has in store for us next!