Blood Promise
(Vampire Academy #4)
Author:
Richelle Mead
Release Date: August 25, 2009
Publisher: Razorbill
Source: Personal Copy
Review by: Jenn and Nahomi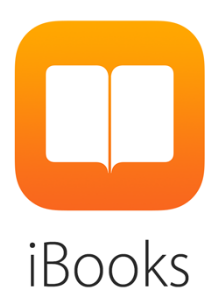 Rose Hathaway's life will never be the same.
The recent attack on St. Vladimir's Academy devastated the entire Moroi world. Many are dead. And, for the few victims carried off by Strigoi, their fates are even worse. A rare tattoo now adorns Rose's neck, a mark that says she's killed far too many Strigoi to count. But only one victim matters . . . Dimitri Belikov. Rose must now choose one of two very different paths: honoring her life's vow to protect Lissa—her best friend and the last surviving Dragomir princess—or, dropping out of the Academy to strike out on her own and hunt down the man she loves. She'll have to go to the ends of the earth to find Dimitri and keep the promise he begged her to make. But the question is, when the time comes, will he want to be saved?
Now, with everything at stake—and worlds away from St. Vladimir's and her unguarded, vulnerable, and newly rebellious best friend—can Rose find the strength to destroy Dimitri? Or, will she sacrifice herself for a chance at eternal love?
Jenn's rating: 5 stars out of 5 stars
Nahomi's rating: 5 stars out of 5 stars
Our Overall rating: 5 stars out of 5 stars
Jenn:
WELL. Let me tell you guys something. This book just about killed me. I was shocked and scared and worried and a host of other emotions. I didn't know what would happen next and I was just hoping for the best outcome. Richelle Mead completely outdid herself with this book and she knows how to play with her readers hearts because I was a wreck throughout it all.
Blood Promise
follows Rose's journey into finding Dimitri and keeping their promise intact. Rose has to deal with her confusion and conflict of dealing with her thought and emotions towards what she needs to do. At the same time, she is torn in her decision of leaving Lissa back at St. Vladimir. Lissa has her own problems to deal with but, thankfully, she has Christian and Adrian to count on to help. We are introduced to Sydney Sage and to a host of new characters, several of which are very important later on.
Blood Promise
is a journey full of heartache, hope, and resignation. Throughout Rose's whole journey of finding Dimitri, I experienced her grief and confusion right along side her. If I thought Richelle Mead had broken my heart in
Shadow Kiss
, this time she managed to take those mangled parts and set fire to any thoughts, hope, or dream I might have had of a good outcome. I was kept on the edge of my seat from beginning to end because I needed to know how it was going to end. And that ending! Good grief that ending just about gave me a heart attack. And I may or may not have flail. Just a tiny bit.
Oh Richelle, you slay me. I still don't know how I was coherent when I finished it.
Nahomi:
Holy Cannoli!! This book was heart wrenching for me. Oh the feels! I was on edge for the majority of the book. For starters I was mourning with Rose. Well, no... I think I was in denial in the beginning, but then I was definitely mourning because of a very specific loss. I totally understand Rose's decision and I was all for her going to do what she promised she would. I love that, although she was on a mission to accomplish something very important to her and Dimitri, she still took the time to find herself and come to terms with her life and what she wanted for the future.
Gah, I was so emotional throughout the entire book. With the sadness came an uncontrollable need to read as fast as I could to see what happened next. Then I was sooo freaking angry I looked like a crazy person shaking my head, waving my arms and cursing under my breath! Because honestly HOW COULD THIS HAPPEN!?!?! I was truly upset for a number of reasons you'll have to read the book to find out.
Richelle Mead writes in a way that I find myself experiencing all of the feels along with the characters as I get lost in the pages of her stories. I love her writing style and characters.
Blood Promise
turned me into a giant mess of emotions but it hurt so good.